Documents
The kernel files of AP400 and the pic side code is our final package. The User manual describes how to use these.
This User manual describes how to build kernel and use it by connecting the AP400 and the pic board.
First Snapshot. This is a video about our PCB, how it works and our menu. The PCB has a microcontroller(PIC16F877), an LCD and buttons on it. We will soon add the last part, a programming unit to it. In this snapshot you can see our user menu and also the details of how AP-400 and our PCB will be connected.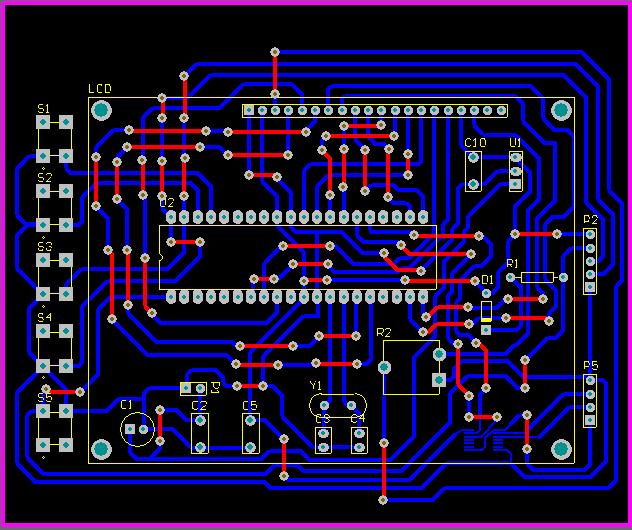 The Design of our PCB
Gantt Chart for the second term ( mpp / pdf ) with the milestones of the project is ready.
Final Design Report is the detailed version of initial design report and includes our project's final design
Presentation of our project, not detailed but describes our project.
Initial Design Report includes the hardware and software design of the project with details
Requirement Analysis Report The analysis of the requirements of the project (hardware and software requirements) are explained
Proposal Report The introduction of the the project and Güçlü Kadro members are explained