Company recent solution

"WiseDoor"
What is "WiseDoor" ?
The system consists of multiple door security systems connected to a master computer via wireless network. A single door security system consists of one or two card readers, an electronically controlled lock and door status sensor connected to the mainboard via a controller circuitry. These card readers will read the id of a card and send this information to the mainboard. The controller circuitry will make communication with the mainboard using the serial port . Mainboard will have its own RAM and will be booted by a flashdisk. The flashdisk will load the necessary software(s) and the embedded operating system to the mainboard. The mainboard(s) will be connected to the wireless network via WiFi Ethernet. The main computer will hold a database system and a central software which controls the whole system.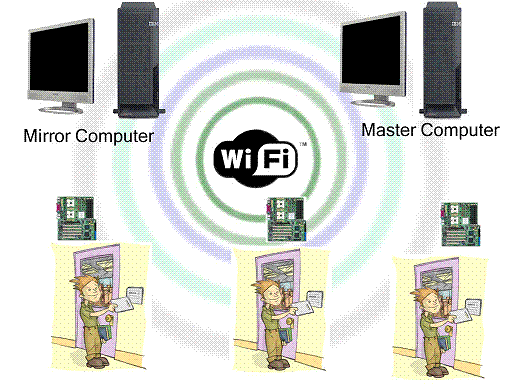 MAJOR FEATURES OF THE WISEDOOR
| | | |
| --- | --- | --- |
| | Robust Design via Efficient Distribution of Necessary Data | |
¨

Periodical transmission of data: Grant information and logs

Administrator IDs registered in the first level control hardware for emergency situations
| | | |
| --- | --- | --- |
| | Flexibility in Generation of Grants with Grant Classes | |

A grant class implements a set of certain kinds of grants ( Certain day(s), Certain day(s)Certain door(s),Certain id(s))
| | | |
| --- | --- | --- |
| | Well Developed Crisis Scenarios | |

Readers and locks

First level control hardware

nDoor mainboard controllers

Master and mirror computers
n

Efficient Violation Detections via Smart Algorithms

Logs are processed periodically or on request

Obvious violations or suspicious situations are detected and reported